Welcome to Ashdown Forest Riding Centre
The Ashdown Forest Riding Centre is located in the heart of the Ashdown Forest, in the South East of England. The Forest is a designated 'Special Area of Conservation' and is situated in the middle of The High Weald Area of Outstanding Natural Beauty. With 6500 acres of unspoilt beautiful heathland crossed with bridle paths, we can offer uninterrupted off-road horse-riding for hours with beautiful scenery all the way.
We have been operating since 1995 and have horses and ponies ranging from 12hh to 16.3hh suitable for all levels from complete beginners to experienced riders. We offer a wide range of activities aside from our regular hacks out on the Ashdown Forest including lessons with our experienced instructors in our large (60m x 20m). We teach complete beginners and can also offer tuition for competitive showjumping. Other popular activities include Beach Rides to Camber Sands, Pub Rides to picturesque pubs on the Ashdown Forest and Pony Parties for children. Look out for our other activities running during the summer holidays including Pony Days every Wednesday and Friday.
LOAN / SHARE option
For riders that do want a more close and intimate experience with their favorite horse, they should consider the loan/ share option with a minimum of 2 rides a week. One fixed fee per week, no additional hidden extras, a chance to ride and socialize with several of the other riders taking advantage of this option. We strongly recommend the loan / share option from March to October when riders can take advantage of the longer days and better weather.
Please note this scheme is ONLY offered to regular experienced riders of the AFRC.
Please call 07818 093880 for more information or to make a booking. Enquiries via email are welcome but bookings are taken by phone only.
ALL GROUP HACKS WILL NOW BE £20 pp per HOUR, £30 FOR 1 1/2hrs UNTIL FURTHER NOTICE ( T& C apply )
EASTER PONY DAYS
The AFRC will be running its very popular pony days on 6,8 and 10/4 2 choices are available , 1100 to 1300 or 1330 to 1530 at £35 pp or 1100 to 1530 for £50 pp. For info or bookings please call 07818093880.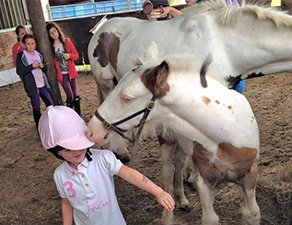 Horse Riding Vouchers
Treat a horse-loving friend or your family to a free hack on the Ashdown Forest with a horse riding voucher.