Holiday Cabins
Nestled in the middle of the farm, surrounded by beautiful woods and in front of the stunning lakes, our two cabins offer our guests the chance to relax and enjoy their stay in a spectacular rural setting. Our REAL log cabins are comfortable with basic power provided by solar panels, water is collected in filtered rainwater tanks and both cabins have log burners which makes then very warm and cosy. Wildlife is abundant with badgers, foxes, deer, birds of prey, ducks and geese. Both cabins have an outside bbq area and a nice veranda overlooking the lake.
TILLY'S CABIN which is the smaller of the two, is right in front of the lake with a very inviting outside space suitable for pitching a tent if more living space is needed. Tilly's cabin is £100 per night with weekday discount available and for 3 nights stay or over.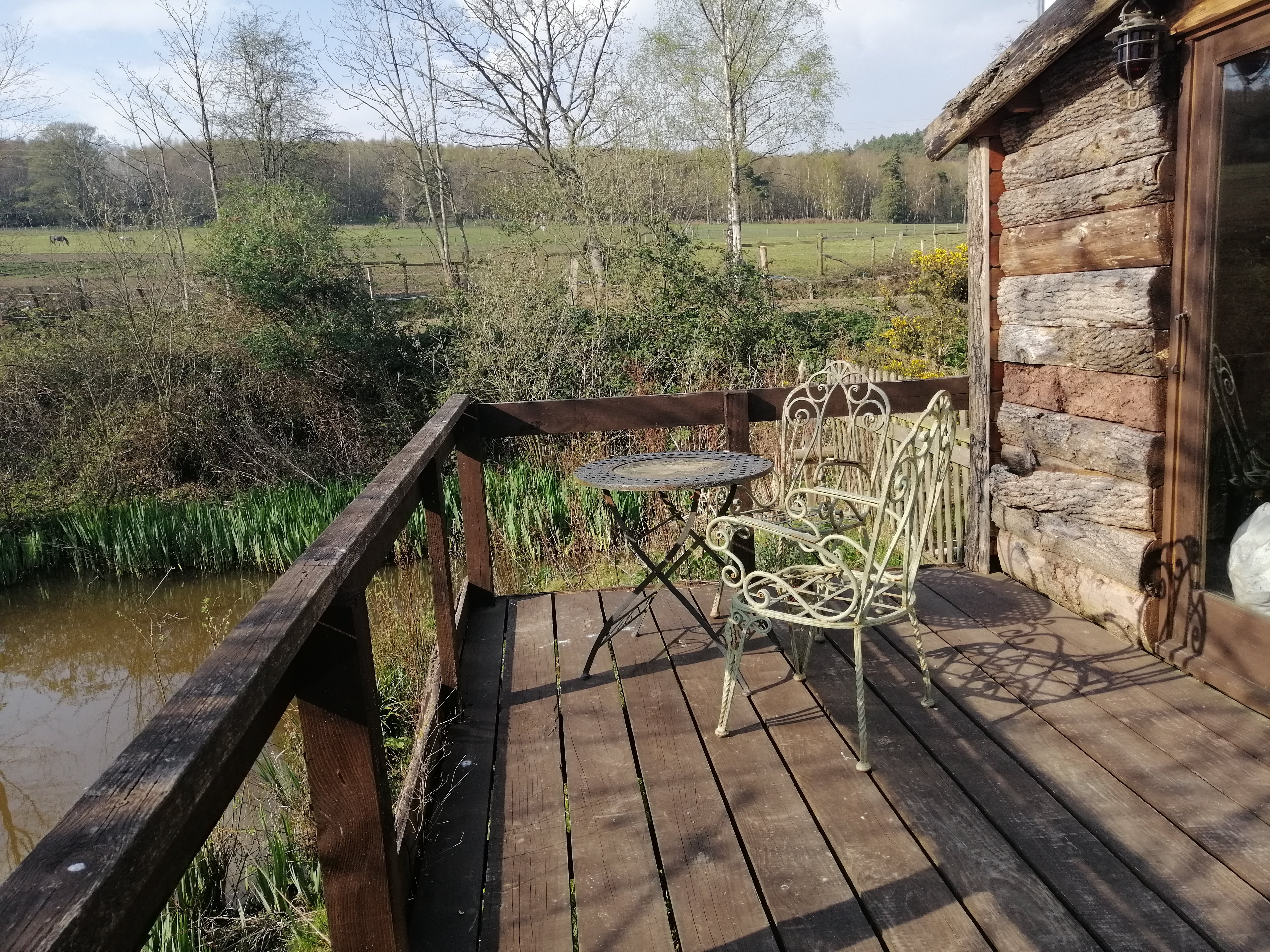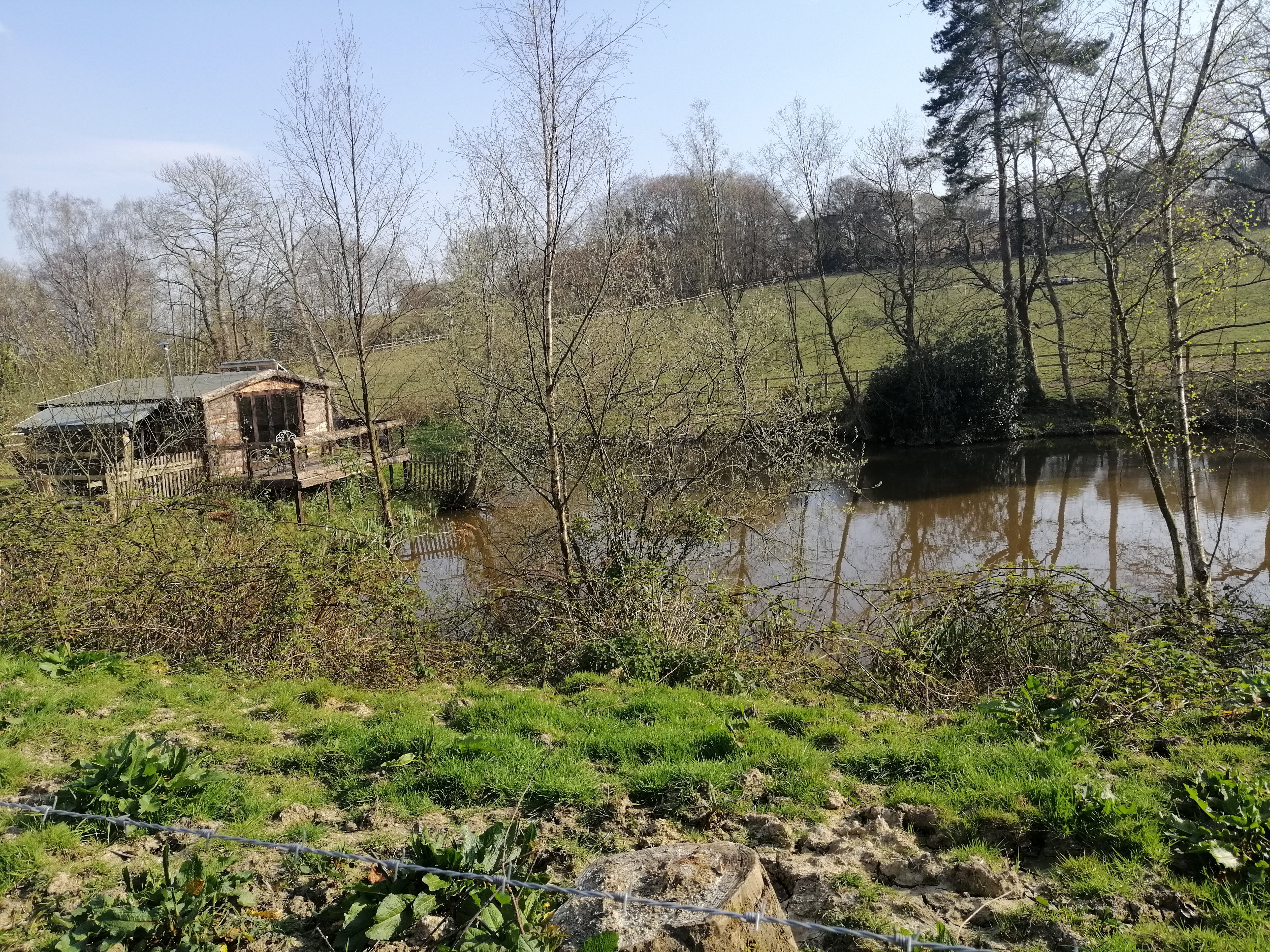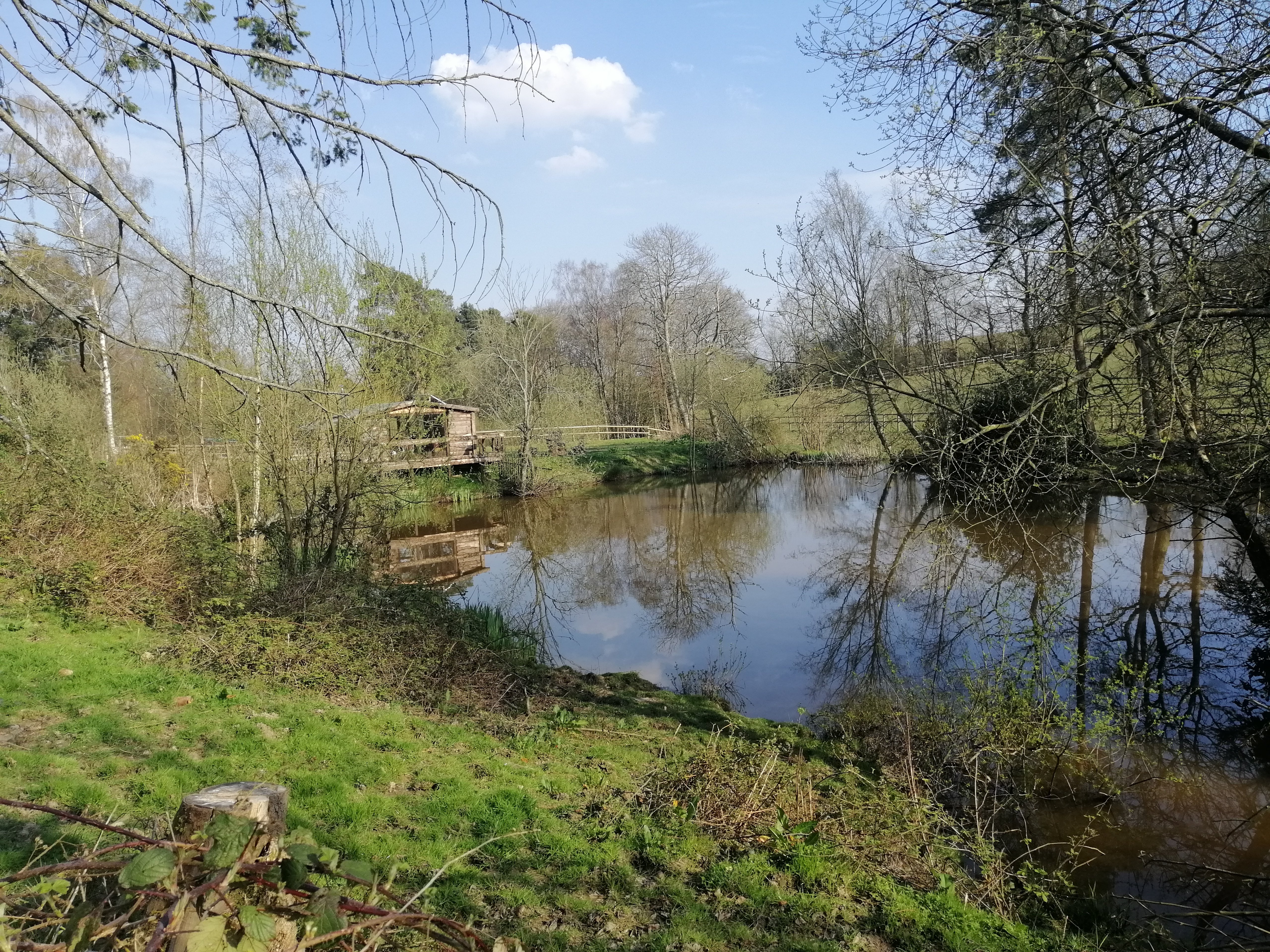 GALINI CABIN is slightly bigger, more rustic and secluded. Set deeper into the woods overlooking our bigger lake. Galini's cabin is £125 per night with weekday discount possible or for 3 nights and over.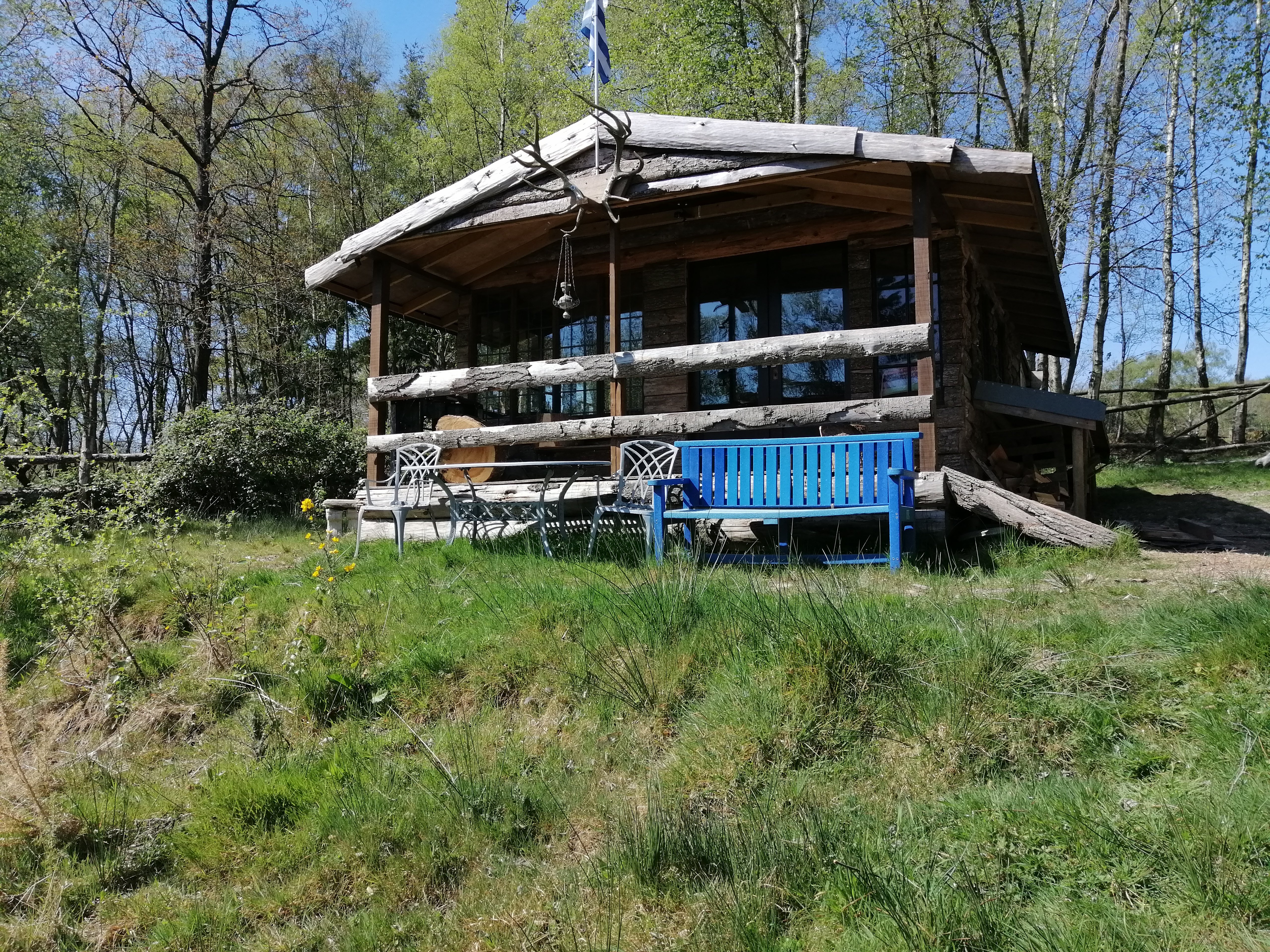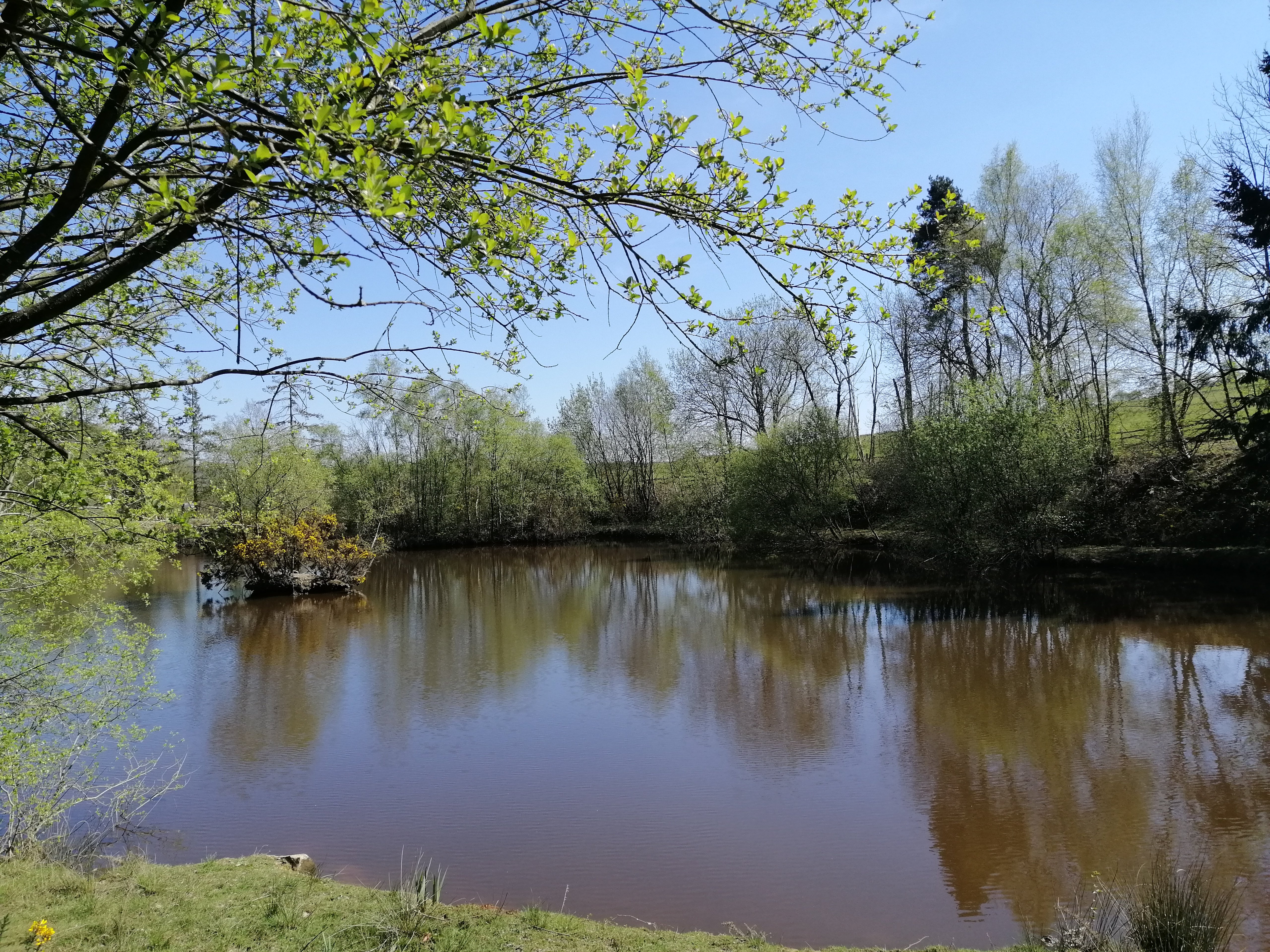 Please note, both cabins ARE NOT suitable for people with mobility problems or for children under 10 yo. They have no mains water or power. and they each have a compost toilet adjoining the cabin. We take great care and pride in doing our best looking after the beautiful environment. No cars are allowed near the cabins and wet weather can turn the area quite muddy so wellies are a must. Enjoy your stay.