Trekking Centre
Ashdown Forest Riding Centre welcomes new happy hackers to join our expeditions!
If you are looking for an hours escape into the beautiful Ashdown Forest or if you are wishing to rekindle a passion for horses in a relaxed atmosphere, then this could be for you.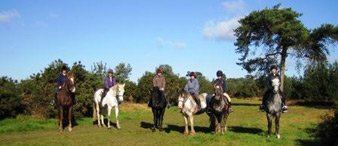 The Ashdown Forest Riding Centre is located in the heart of the Ashdown Forest, 6500 acres of unspoilt beautiful heathland.
Enjoy an escorted pony trek in a small group tailored to suit your needs and abilities.
Super, safe horses.
Experienced and friendly staff.
Equipment provided
Licensed by Wealden District Council
Insured by Howdens
Prices

Bookings in advance.
1 hour – £40
1 1/2 hours – £60
2 hours – £75
3 hours – £100
A discount is available for block bookings.
Last minute bookings may be charged a higher rate.
Conditions apply
All bookings require a 50% deposit, payable by bacs
Please note that we have restrictions on the riders we can take:
Maximum weight: 85kgs one rider only., other riders must be under 85 kgs.
Maximum height: 6ft
Minimum age: 5 years
Maximum number of 6 people in the group
Rider Registration Form
All new riders must download and print a Rider Registration Form, please complete it and hand it to your instructor.
"Fantastic time. 2 hours out on a lovely ride. Interesting information on the forest from Stathis. Great engagement and coaching. And a delightful carrot for our trusty steeds at the end! Thank you, we'll be back."

Pub Rides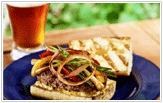 Enjoy the Ashdown forest on horse back with a great pub lunch
A choice of 3 pubs to ride two located in the middle of Ashdown forest.
Groups must be 6 people minimum.
Our pub rides are only offered to our regular experienced riders .
Prices
£70 per person with discounts for larger numbers
Call Stathis for a chat: 0781 809 3880
"Brilliant, really enjoyed the hack, definetely coming back."
"Gorgeous ride, gorgeous horse, lovely atmosphere, many thanks."