Our Horses
WE ARE CURRENTLY UPDATING THIS SECTION OF OUR WEBSITE. WE WILL SOON HAVE PHOTOS AND A BRIEF DESCRIPTION OF OUR HORSES .
."A delightful ride, beautiful horses, lovely scenery, and pleasant chatting to Rachel, Thank you.""Beautiful scenery, lovely horses, Thanks!""Fantastic first ride, in an amazing location, with a great host. Piglet and Oscar were very gentle with us and we felt safe throughout. Definantly coming back.""Brilliant, really enjoyed the hack, definitely coming back." "Gorgeous ride, gorgeous horse, lovely atmosphere, many thanks."
Benny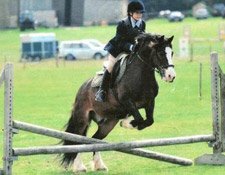 Benny is an amazing 13.1hh, late teens old brown gelding. He loves jumping and is a great confidence giver who is comfortable with adults or children. He is safe & reliable and totally suitable for all levels of riders from total beginners to advanced riders. "He taught me how to canter and jump"- Anna 
Bennie was absolutely fab, thank you very much…"
"Hippo was a great pony and very cute – Izzy (6) had a lovely time. Great walk over the forest. Perfect introduction for a beginner."
Betsy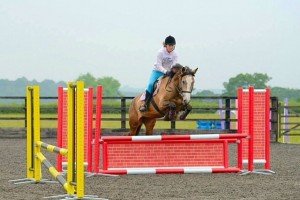 15.3hh 9yr old dun mare. A really kind genuine ride. She is a fantastic jumper, loves hacking. Has competed in many jumping shows and has a very talented young loan. Great happy hacker and will give you a faboulus ride.
Piglet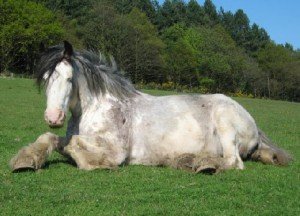 14.3hh 19yr old spotted mare. Really sweet natured horse who will safely carry all abilities of riders. Really safe confidence giver. " She's good for someone who lacks in confidence and takes care of you" – Lesley B
Jaffa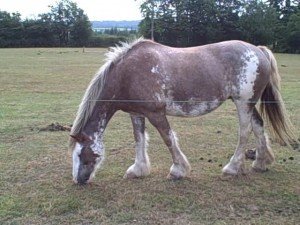 15hh 16yr old spotted roan mare. Jaffa is a kind a gentle horse & she is a very safe ride. A true confidence giver and suitable for all abilities. " Jaffa was very gentle for me on the forest " – Lesley B
Steffie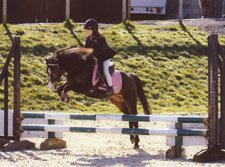 Steffie is a stunning 12.2hh 16yr pony. A fantastic jumper and a lovely ride. She is suitable for all riders but mostly children who want go out and have fun. " She gave me confidence and taught me how to jump!" – Rosie P